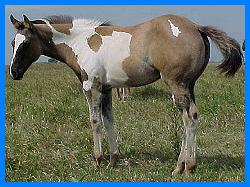 APHA~Grullo Overo filly Gretta. She moved to Wisconsin Thanks to the Murphey's!!!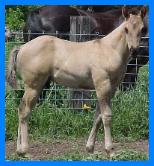 AQHA~Dude has moved to KS Thanks Ruby. She will be showing him!!  
AQHA~KK Shady Blackburn. He moved to CA Thanks Joaquin & Magali!!!  
AQHA~Dun w/black points. He will be staying in MN and a Special Thanks to Lori!
WATCH FOR THIS GUY IN THE SHOW RING!!!

Please check out my other pages below:
Home   Stallion   2015 Foals   2014 Foals
2013 Foals   2012 Foal   2009 Foals   2008 Foals   2007 Foals   2006 Foals   2005 Foals
For Sale   Australian Shepherds   Puppies   KK Facts   Odds & Ends For Sale
Customers   Customers 2   Customers 3   Customers 4
Customers 5   Customers 6   Customers 7