~*~2015 Foals~*~
All Colts have found great homes. Thank you!!
All foals are out of my AQHA Blue Roan Stallion, Prime Skip Hancock aka~Blu, unless otherwise stated.

Check out his pedigree on the Stallion page!!!

Please check out the "FOR SALE PAGE" for more horses available!
Buckskin Stallion, Broke, Bred Mares & Yearlings!




~Amber~


APHA~A Glimmer of Sunshine foaled May 15th. KK Shez Dusty Ashwood Reg.#1051880 aka~(Amber) is a BS filly and she is moving to CA. Thanks Megan!!

A Glimmer Of Sunshine Pedigree


~Navy~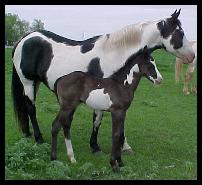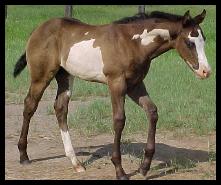 APHA~Kachinas Impression foaled May 17th. She has a stud colt and he is a black overo!
Navy stayed in SD. Thanks Melanie!!
Kachinas Impression Pedigree


~Lucy~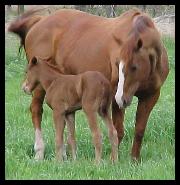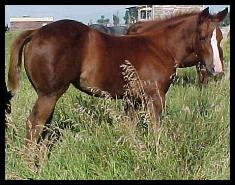 AQHA~Shady Cloud foaled May 23rd. KK Quincys Valentine #5674109 aka~Lucy is chestnut and moved to CA.
Thanks Ray!!
Shady Cloud Pedigree


~Augustyne~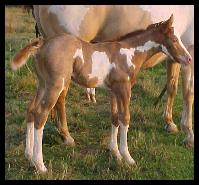 APHA~Skipa Klamity Rose foaled August 25th. She has a gold champagne roan overo filly who stayed in SD! Thanks Tiara!
Skipa Klamity Rose Pedigree



~Rocky~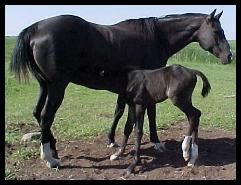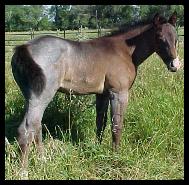 AQHA~Quincy Rollin River foaled June 11th. She has a stud colt. KK Quincy Rockin Blu
Rocky moved to MI. Thanks Laura!!
Quincy Rollin River Pedigree

~Tilly~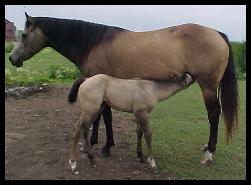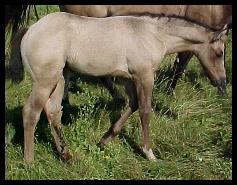 AQHA~Ericas Dream Girl (is a daughter of Quincy Rollin River, pedigree above) foaled July 16th.
Tilly moved to MI. Thanks Laura!!



Buyer is responsible for coggins, health certificate/s & shipping expenses. I can help find reliable shipping.
Thanks for taking the time to look at the colts!






Check out my other web pages below:

Home   Broodmares   For Sale   Stallion   2018 Foals   2017 Foals   2016 Foals
2014 Foals   2013 Foals   2012 Foals