*Odds & Ends FOR $ALE*

*LOOKING* for a 100 lb. Anvil in good shape!
Call or Text 605-377-3136


Check out these different items for sale...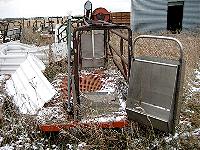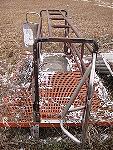 ~*~HOG EQUIPMENT FOR SALE~*~
12-Farrowing crates with stainless steel feeders & tender foot flooring, 3-100 bushel (Pride of the Farm) feeders, oilers & other miscellaneous equipment call for more details and prices.

Email jeankarj@nvc.net or
Call 605-329-2521 ask for Steve or leave a message we will return your call...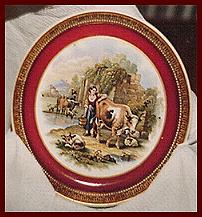 HAVE YOU SEEN THIS???? L@@KING for information on the maker of this china pattern. Also hoping to purchase a plate if you have some info please email me!



Hey I appreciate you stoppin by...hope you come back often to check out whats NEW!!




Home
Horses For Sale
Australian Shepherds
Puppies
KK Facts & FAQ's
Customers
Customers 2
Customers 3
Customers 4
Customers 5
Customers 6
Customers 7