Tinsel moved to ND. Thanks JoBeth! Noel moved to MA. Thanks Chris! Frosty moved to MN. Thanks Kim & Cody! Faith stayed in SD. Thanks Elaine!
Ebenezer & Kringle moved to ND. Thanks Vicki! Eve moved to ND. Thanks Angie! Scrooge moved to ND. Thanks Jan!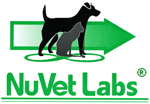 Check it out more here!
NuVet Plus can help prolong the life of your dog and cat and can help eliminate most ailments GUARANTEED!

I feed Taste of the Wild (grain-free) dog food!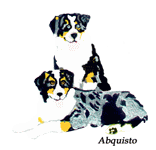 Check out my other pages here:
Home   Stallion   2017 Foals   2016 Foals   2015 Foals
2014 Foals   2013 Foals   2012 Foal   For Sale   2011 Foals   2010 Foals
2009 Foals   2008 Foals   2007 Foals   2006 Foals   2005 Foals   2004 Foals
Australian Shepherds   KK Facts & FAQ's   Odds & Ends For Sale
Customers   Customers 2   Customers 3   Customers 4   Customers 5
Customers 6   Customers 7


Pay me securely with any major credit card through PayPal!